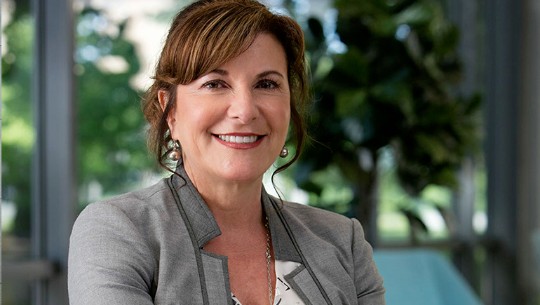 Farryn Melton
Primaire Vice-president van Globale procurement
"Als strategische partners van het bedrijf, biedt Global Sourcing gewaardeerde en innovatieve oplossingen om optimale relaties met leveranciers te bewaren. We zijn toegewijd aan het waarborgen van de hoogste ethische, aan het bevorderen van de diversiteit van leveranciers, aan duurzaamheid en we acteren in het beste belang van BMS en onze stakeholders."
Wat is de rol van Globale procurement in de samenleveing?
In samenwerking met het bedrijf, is Global procurement verantwoordelijk voor het vinden en het selecteren van favorieten leveranciers voor verschillende categorieën van uitgaven. In die hoedanigheid, wij:
Functioneren als veranderingagenten die wereldwijde strategieën vormen.
Identificeren en profiteren van nieuwe trends en duurzame kansen
bieden oplossingen en evalueren interne en externe opties met onderaannemers, we houden rekening met de bezittingen van de begroting.
Houden snelheid in evenwicht, verzekeren samenhang, maken conformiteit mogelijk en drijven voortdurende verbetering.
Intégrons des programmes de gestion des fournisseurs qui assurent la performance, l'innovation, l'amélioration des processus, la qualité, les niveaux de service, l'assurance de la fourniture, la conformité et la gestion des risques qui répondent aux normes de notre entreprise
Global Procurement's Strategy and Process
Our Global Procurement professionals have deep category knowledge. As such, we are organized functionally, primarily by the type of goods/services purchased. This alignment ensures rigor and consistency of sourcing in the supplier selection process.
These functional areas include:
Research and Development;
Corporate Goods & Services;
Commercial and International Sourcing;
Global Manufacturing & Supply.