Support Information
This is where you can access information on who to contact if you need assistance with Bristol Myers Squibb Supplier Registration Process. 
If you need help on navigating the Ariba Network or account issues, click on the Help Center (question mark on the top right) on the supplier.ariba.com login page for assistance. If you still have questions, call Ariba for assistance.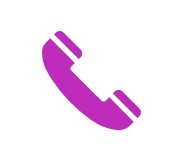 United States and Canada (toll-free): 1 866 218 2155
United Kingdom (Freephone): 0800 358 3556
Europe: +44 20 7187 4144
Asia: +65 6311 4745
All other locations: +1 412 222 6153
Bristol Myers Squibb Support
If you have any questions regarding the process or the registration, send an email to supplier_verification@bms.com. Support by screen sharing is available.